Cartridge Dust Collector Filters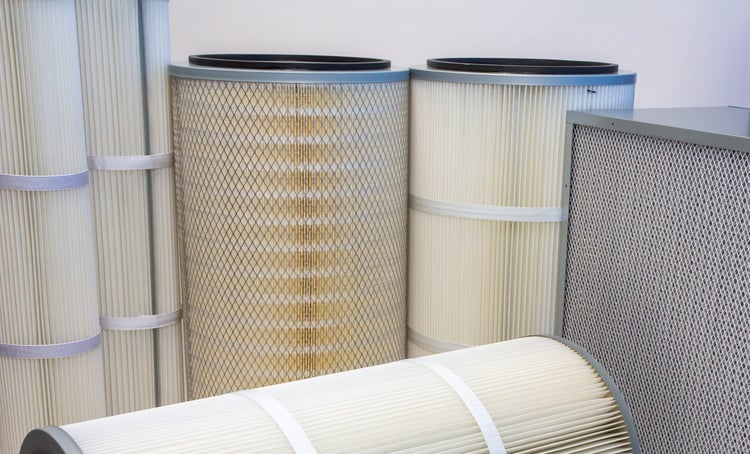 Are you looking for the right replacement filter for your cartridge collector and want to minimize lead times?
We stock and supply dust collector cartridge filters for most collector makes and models. Our filters are available in a variety of medias including the following and more:
80/20 blend

Spun bond polyester

Nanofiber
Various filter media treatments or coatings are also available including PTFE membrane, anti-static, fire-retardant, oleophobic and more.
Our dust collector cartridge filters meet or exceed the efficiency ratings of other name brand filters, helping you achieve better system performance at a reduced price. For example, our nanofiber filter has a higher MERV rating than Torit's Ultraweb filters.
We provide replacements for all major brands including the following and more:
Donaldson/Torit

AAF

Farr

Wheelabrator

Nordson
We also distribute for Parker Hannifin filter (previously Clarcor/BHA Company), the largest filter manufacturer in the world.
*Expedited and custom orders for dust collector cartridge filters are welcome
We offer replacement filters for many filters including, but not limited to: 8PP-2600-427-226, 8PP-72482-01, P191670, P191550, P191564, P149554, P191562, CG261-0344, 10004390, E04494, 146419B, E04357, 2133-1A, 70951-1, E04410
See what's available in our online product catalog.